Keep The Weather Out
Outdoor cabinets should stay dry on the inside. That's why we've incorporated a low-profile, non-magnetic rubber seal into our cabinets. This rubber seal nests in a stainless steel rain diverting gutter that runs around the perimeter of the cabinet, neatly tucked behind drawer and door panels so none of this is visible when the panels are closed. When the self-closing hinges and slides pull our doors and drawers shut, the rubber seal compresses to help keep the weather out. This seal is extruded from outdoor rated silicone rubber that will last for years to come in any environment. However, replacing is as easy as pulling out the old one and pressing in a new one.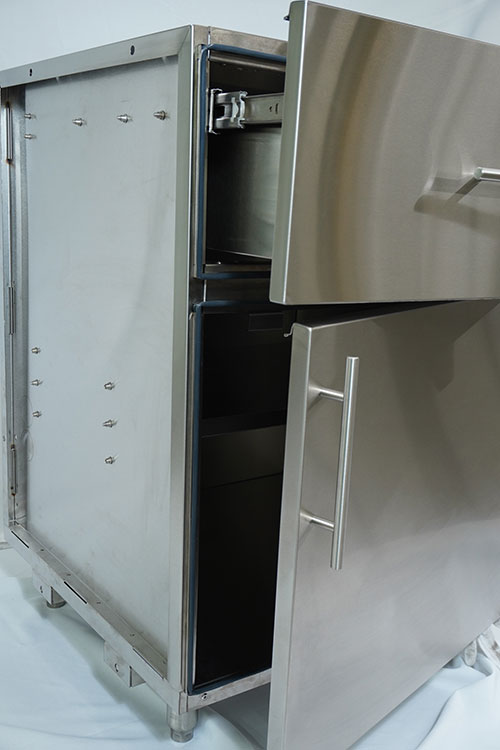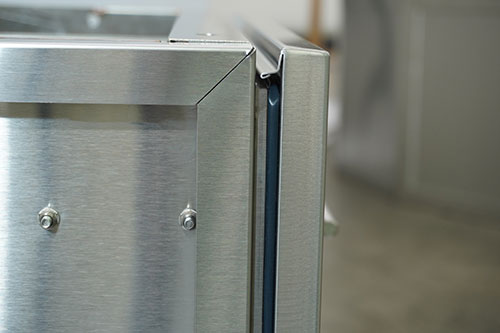 If you have any questions please contact us.